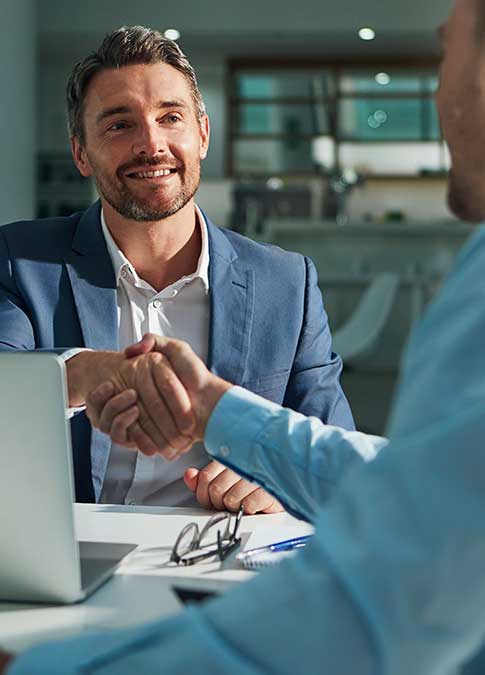 Framework agreement projects.
A framework agreement is a procurement contract established with EOL for a given period of time and with clearly defined order submission procedures. In practical terms, this will enable our client to benefit from exclusive services during the entire duration of the framework agreement.
A dedicated contact person
From the moment of tender, our teams of experts take charge in order to manage the stage-by-stage development of your project. For your peace of mind and to ensure efficient interactions, we will provide you with a dedicated single point of contact for the entire duration of your project.
Furniture with guaranteed durability
Our architects will guide and advise you in the creation of stylish, functional and ergonomic workspaces. As furniture manufacturers ourselves, we are able to offer a large selection of standard design office furniture and extended product lifespans. For more specific requirements (e.g. ergonomic workspaces, idea-sharing or creative spaces, multimedia workstations, etc.), our design studio is on hand to develop products that are entirely personalised and custom-made. We also have at our disposal the services of an in-house prototype development and pre-certification workshop, allowing us to closely control your furniture (safety, functionality, ergonomics, etc.) and ensure the quality of every product before going into production.
A personalised catalogue
Once you've defined your choice of products, we will develop and put at your disposal a customised digital format catalogue, to ease the selection and ordering process.
Furniture available from stock to ensure rapid delivery
We guarantee a permanent availability of your selected furniture references from stock. These are stored at our central distribution warehouse in order to ensure an expeditious dispatch of all your office furniture orders.
EOLNET, the best online order management and processing tool on the market today!
As an EOL partner you will have full access to our EOLNET online portal. EOLNET is a purposely-developed online order management and processing tool. With its innovative and intuitive interface, it allows you to quickly and easily submit and manage your orders online.