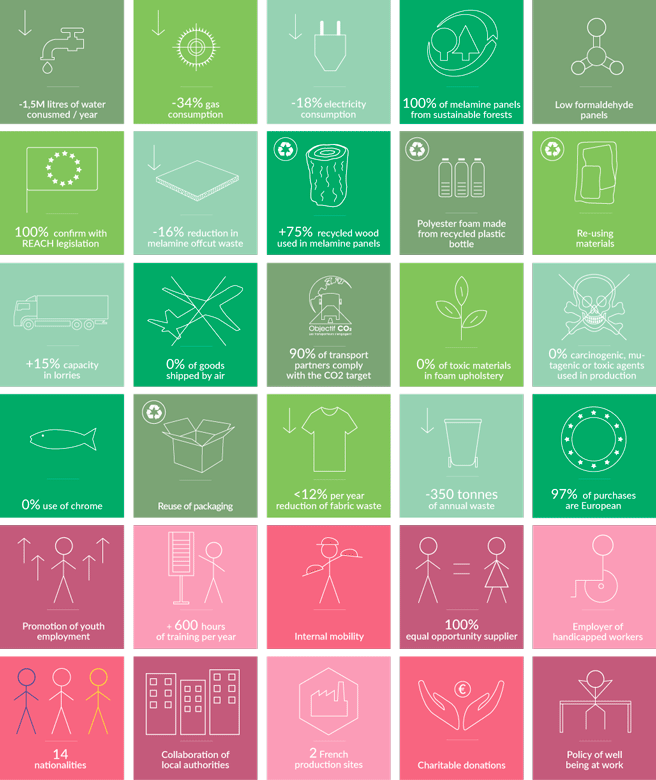 EOL committed to sustainable development
There are currently 30 actions actively being implemented in contribution to this effort. These actions assume different forms: creations that are less energy-hungry and materials-heavy; the refusal to use chrome in our manufacturing processes; purchasing efforts centred on Europe up to 97% of the time; a policy of non-discrimination and gender equality in the workplace; compliance with a variety of certifications as well as ergonomic and environmental standards. These are but a few examples of over 30 actions currently under way. We realise that the job is far from done, and that many opportunities remain for us to make our development model ever-more environmentally responsible.
30 eco-responsible
actions.
EOL is set on positioning the company as a leader in the field of sustainable development. Aware of the stakes involved—extending beyond merely economical concerns—each project and action initiated must, first and foremost, consider the resulting environmental and social implications. We are firm believers in the human capacity to innovate and the enduring consequences of our actions. Our objective to become a French furniture manufacturer that evolves within a healthy environment and places human beings at the center of its actions, requires a daily commitment in which every employee assumes an active role.
10 certifications, labels & standard
What is sustainable development?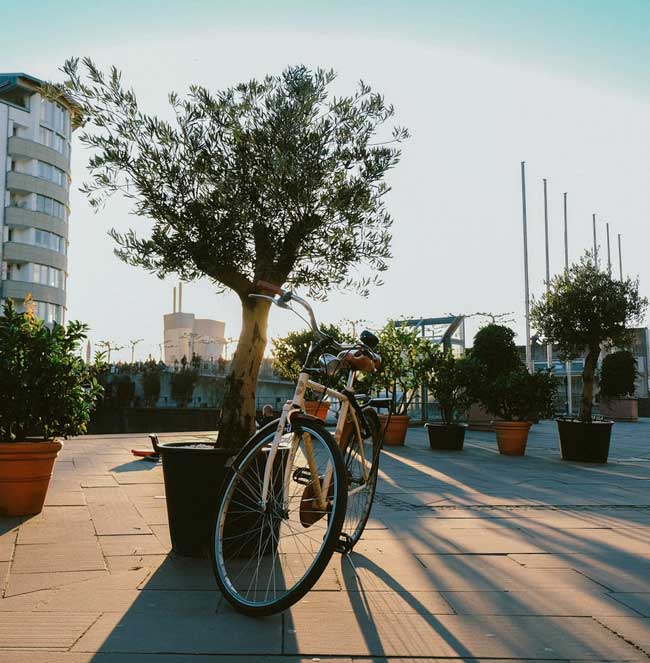 Since the days of the industrial revolution, our society has experienced unprecedented levels of development. Our lifestyles have evolved, globalisation has taken hold, and so have inequalities between rich and poor nations. The impact of man's activities on the environment has extended to such a degree, that its the very survival of our planet that is now at stake.

How can we meet our current needs, without jeopardising the ability of future generations to meet their own?

Sustainable development sets forth a new model, integrating a global vision for the planet and its evolution, by viewing the economy as a concept that also incorporates environmental and social concerns.
The three pillars of sustainable development ECONOMIC EFFICIENCY
By pursuing economic growth through sustainable models of production and consumption. ENVIRONMENTAL QUALITY
By ensuring the long-term preservation of natural resources, protecting nature's fundamental balances and limiting impacts on the environment. SOCIAL EQUITY
By meeting humanity's basic needs (shelter, food, health and education) whilst reducing inequalities between individuals in a way that is respectful of their different cultures.